Currywurst is the kind of street food that will have you stopping three inches shy of rear-ending a tour bus.
I know this because my cab driver has picked me up from Tegel airport in Berlin and been nothing but civilly signaled lane changes before he catches sight of his favourite currywurst spot and almost ends us both in his haste to point it out.
The place is called Curry Wolf and it's zero fuss fast food joint on a bustling Berlin street.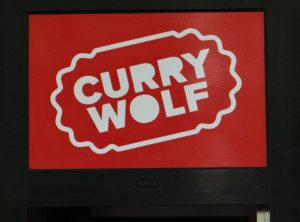 Equipped with chair free tables and a bright red board that lists a couple of beers, currywurst and a few more things I struggle to pronounce, Curry Wolf is just one of many little kiosks, restaurants and stalls selling the German delicacy I have heard rumblings about in Windhoek and which seems to be Berlin's answer to kapana with regard to simplicity and odd obsession.
Swopping sliced meat for slices of steamed then fried pork sausage drenched in curry ketchup and curry powder, currywurst is consumed quickly and perhaps with a slug of beer to wash it all down with a side of fries or a hunk of bread.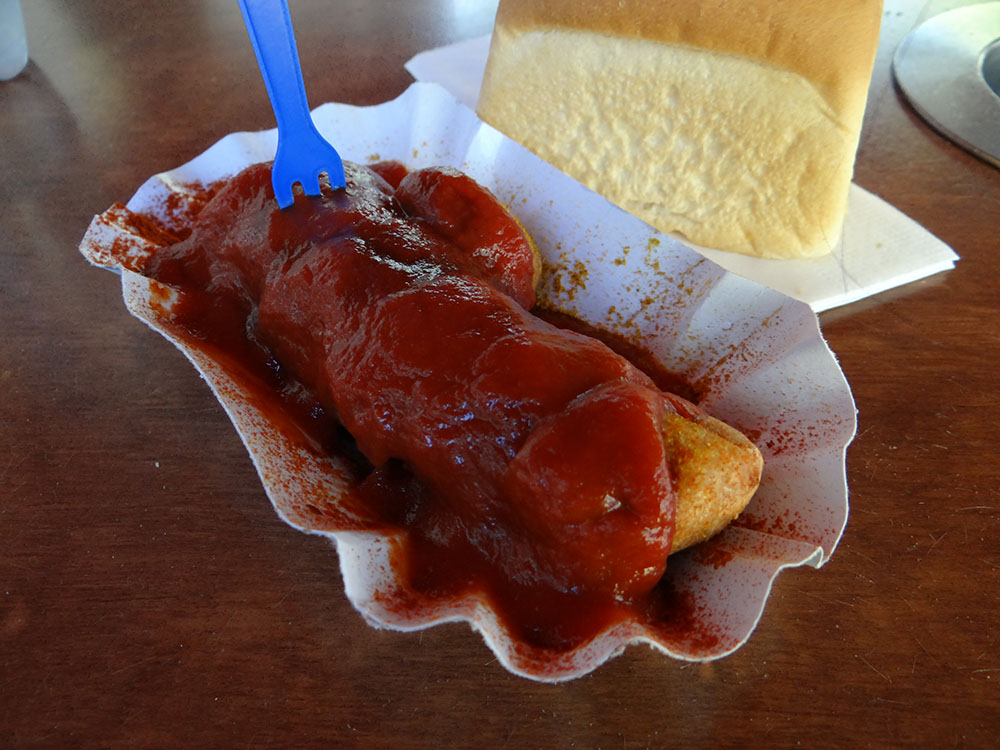 A filling but basic bite in Berlin's sophisticated culinary scene, currywurst is said to have been invented by Herta Heuwer over sixty years ago after she obtained ketchup and curry powder from British soldiers and began to sell her now famous snack to construction workers rebuilding the war torn city from a street stand in Charlottenburg.
Aptly, I have my first taste of the dish on a street in the area perched on one of four chairs from where I watch a ceaseless stream of people walk up to a window, order a plate of currywurst and eat it standing up with a plastic fork before going about their business. As if the currywurst stand is some kind of human fueling station that deliciously punctuates each day.
Of course, there are the people who linger.
In this case, four Turkish fellows who while away a sunny afternoon drinking 2 Euro beers and shooting the sheisse.
Incredibly, the Turks eat just four of the 800 million currywursts The Deutsches Currywurst Museum estimates are eaten in Germany every year.
Yes, there is a currywurst museum.
An entire building situated near Checkpoint Charlie that welcomes over 300 000 visitors annually and which includes such riveting displays as a spice chamber with sniffing stations and a currywurst making game called 'Curry Up!"
As for the dish itself?
Tasty, traditional and terrifically random.
But I suppose all the best things are.
Sliced beef, spice and salsa, anyone?