From the outside Gross Barmen looks like a site for the 'Hunger Games'.
It's all unsightly grey brick, industrial ode to fallen heroes and ominous reception tower, a curious combination of which succeeds in ushering its initial aesthetic into the post-apocalyptic.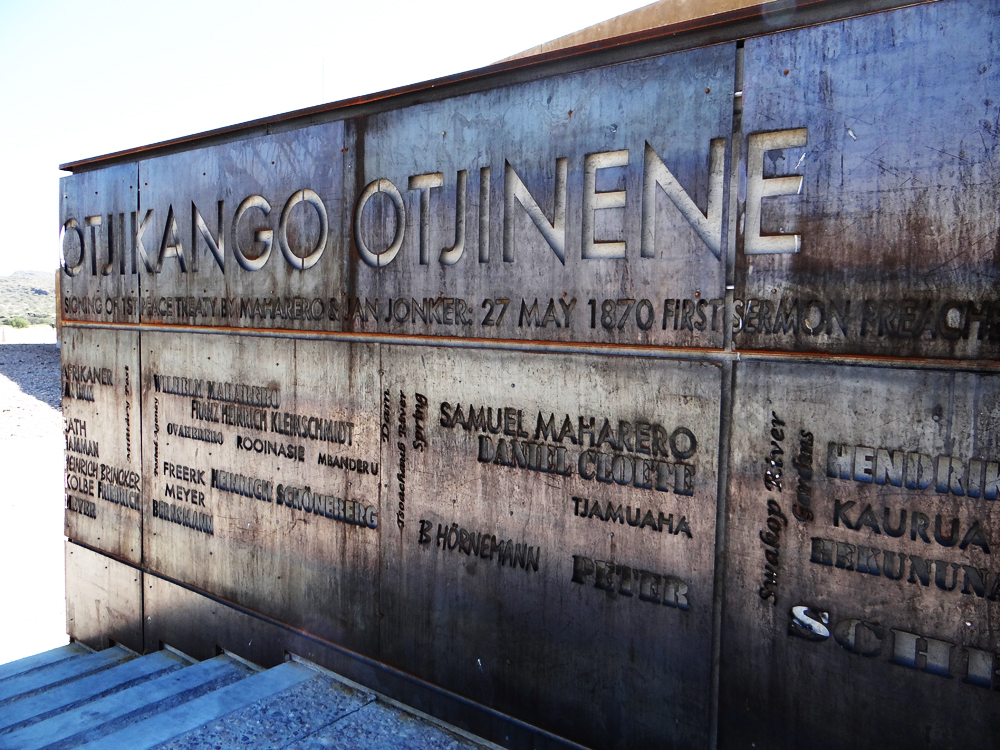 Situated a mere 100kms from Windhoek, past an ambitious biltong shop and a coffee bar so fanciful it alighted on the  moniker 'Brewed Awakenings,' Gross Barmen is the perfect day trip for those waging war against winter and its arctic kibosh on anything fun at all.
What has us hurtling there along the B1 on a Sunday morning is its promise of  hot springs. With hot mineral spring water bubbling up out of the ground near the Swakop River at a balmy 65 degrees, we figure Gross Barmen is a splendid way to relax on a sunny winter's day while pretending we're the caliber of consumer who bathes in Evian
Incredibly, access to the outdoor pool, indoor thermal pool, sauna, steam room and Jacuzzi costs us a mere N$150 each.  We sign in at the entrance, drive a little way to the main entry and soon we're looking out over a sparkling pool fringed with palm trees and sun loungers in front of a dam boasting a bevy of birdlife.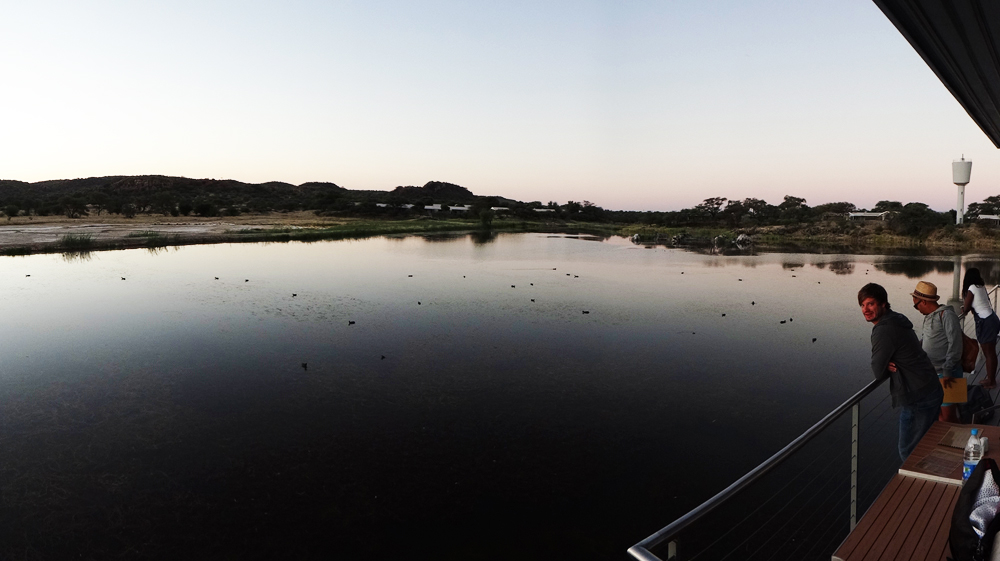 The scenery is a breathtaking and, if you get there early enough, you can kind of pretend you've booked yourself into a fancy resort while the hours on your day pass tick slowly towards pumpkin hour which is around 7pm.
While one does, children will splash happily in their own pool and a swanky restaurant overlooking the water will serve food and drink at snail's pace as you burn to a crisp on loungers lacking umbrellas. And though dismal cellphone signal will augment your sense of escape, it will also frustrate any efforts to post poolside selfies on Instagram. Incidentally and though they're probably long dead, the Rhenish missionaries who named the place would be relieved. After all, vanity is sin.
Inside, we get to bathe in the 'Otjikango Otjinene' the original Herero name for Gross Barmen which means 'large fountain'.
Oddly, it takes some time to acclimatize. The thermal pool room is made of glass and water and the air seems a little too warm and a little too thin. This coupled with acoustics that reduce every utterance to muted mumbling and it's a surreal situation.
One that becomes infinitely more incredible as one wades into the spring water that has been cooled to a tolerable 40 degrees and which simulates the sensation of wading through a slowly boiling bath.
A couple of people in the twilight of their lives wade in three of the four corners and we presume they've come to enjoy the springs' famed healing properties for rheumatic diseases. Since we've just come to pretend we're in a big bathtub, we alternate between swimming in the large thermal pool, disappearing into clouds in the steam room and cooling off in the cold Jacuzzis.
It's clean and calming and a few of us fall asleep before heading to the restaurant to catch the sunset.
In keeping with our newly released toxins we order still water only to realize we've chosen to dine at the only resort restaurant in the world that doesn't have the doyen of detoxification… lemon.
It's a bummer but we'll be back. At that price and with the relative run of Gross Barmen's newly fabulous facilities, day trips to the resort seem a sterling way to beat the winter blues while beefing up on biltong.