The first thing you'll notice about Accra is the bustle.
The traffic that chokes the intersections. The swarm of vendors balancing displays of sunglasses, fruit, vegetables and sachets of water on their heads as they dodge rogue, brightly coloured tro-tros filled to the brim with Ghanaians bumping along in the minibus taxis the Uber drivers roll their eyes at as they spirit fresh, young tourists to  Osu.
The quickest among the nimble sellers will get a hand through a window. Not to steal but to have commuters, tourists and the unsuspecting fall in love with their beautifully crafted collapsible bowls, masks and traditional cloth fans through sheer possession.
If the traffic begins to move, the vendor will catch you at the next stop. You panicked, straining over your shoulder to return their wares. The vendor hopeful, insistent and already scouting for their next sale.
It's a glorious jumble.
One in which you cannot keep to yourself.
A communal society where interaction is unavoidable and market culture is alive, well and a crash course in haggling, Accra is a city that literally calls out to you in traffic, on Oxford Street, at Labadi Beach and Makola Market.
While the constant hustle can be overwhelming, in Accra, Ghana comes at you from below bright yellow MTN umbrellas, smiling, friendly and urging you to cast your eyes over something edible, wonderful or simply in support of a soccer team.
A fresh food lovers' paradise, grapes, avocadoes, pineapples and tomatoes are available right in your car as vendors beguile while plates of kelewele, jollof rice and tilapia are served delicious in the city's many chop bars, restaurants and street stalls astride a customary dollop of hot pepper shito.
For many Southern Africans venturing north westwards, Accra will seem a case of all out adventure.
With Cape Town topping travel lists as a must-see destination year in and year out and just a stone's throw away, Accra, Ghana's effervescent capital city, is far less chartered territory.
Situated on the West Coast of Africa bordered by Togo to the east, the Ivory Coast to the West, Burkino Faso to the North and the Gulf of Guinea to the South, Ghana takes pride of place as Africa's first country to gain independence from colonial rule.
Once called 'The Gold Coast' for its rich deposits of the sought after metal, Ghana, which derives its name from the title accorded to the empire's medieval kings, celebrates 61 years of freedom from British colonial rule on 6 March.
Making one's way through Accra, Ghana's pride and return to its roots is evident.
National monuments such as Osu Castle, the National Museum of Ghana, Black Star Square and Kwame Nkrumah Memorial Park mark the history, slave trade, struggle and heroes of independence while many Ghanaians in Accra don traditional fabric and clothing, regularly eat authentic Ghanaian dishes and sell indigenous handicrafts and local fashion both on the street and in local malls and air-conditioned boutiques.
The capital of the republic of Ghana as well as the country's bustling economic and administrative hub, Accra is a city on the move and one of contrasts juxtaposing the wealth of suburbs such as Cantonments with the poverty of Jamestown where fishermen leave their canoes picturesque on the water on Tuesday afternoons.
None short on nightlife, great food, gorgeous clothing and friendly Ghanaians ushering you to their favourite chop bar to enjoy a huge helping of fresh Ghana salad if not a night-christening shot of Akpeteshie, a Ghanaian spirit distilled from palm wine or sugar can juice, Accra and indeed Ghana is a resounding "GO!"
Go eat.
Go explore.
Go west and learn the true meaning of the Twi word you will see and hear more than once.
"Akwaaba."
Welcome.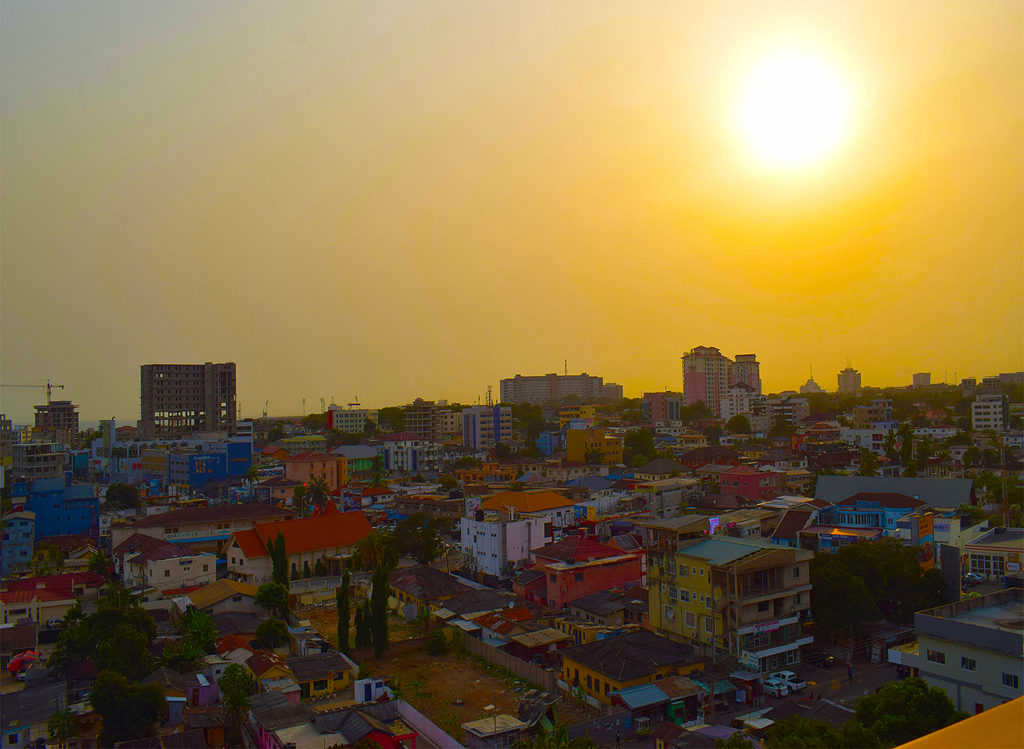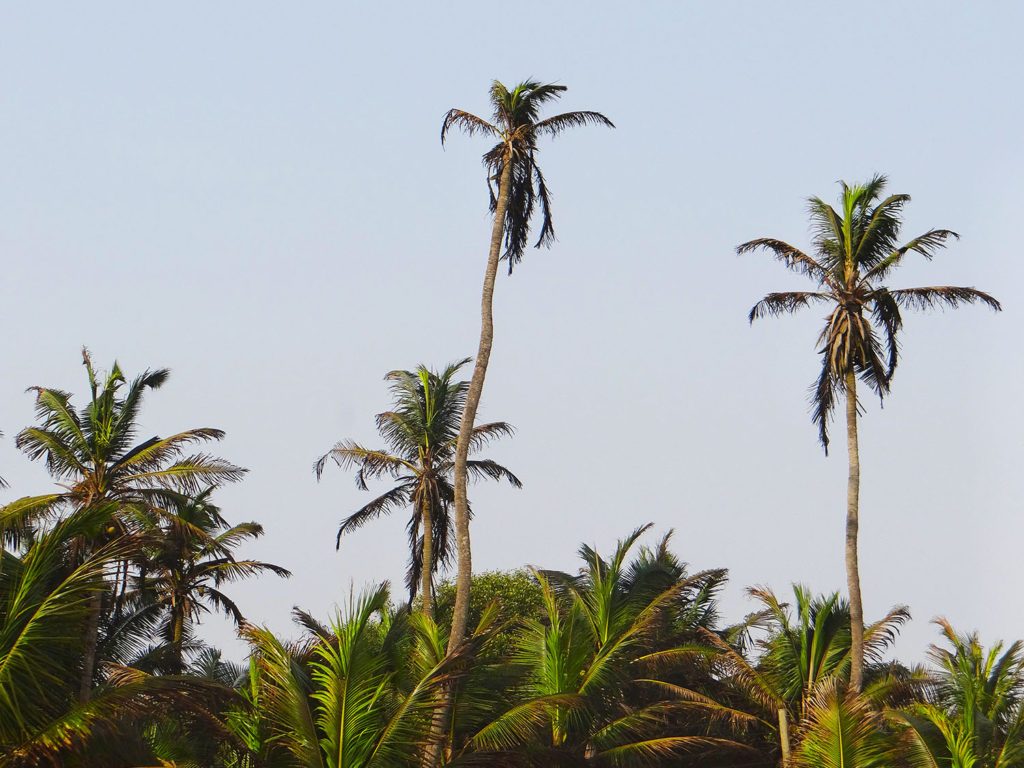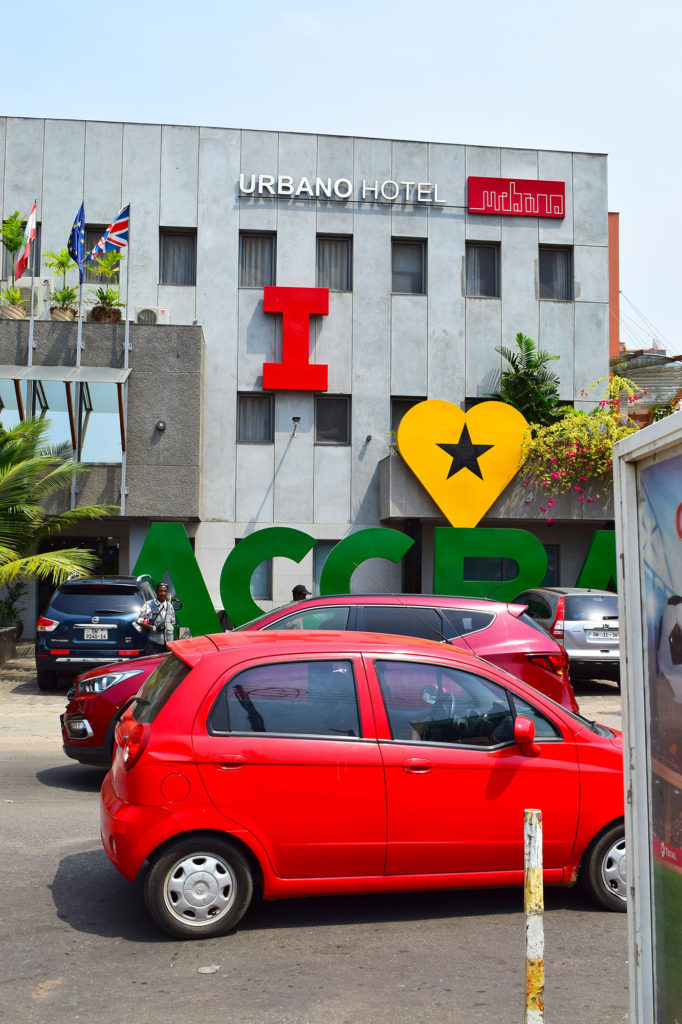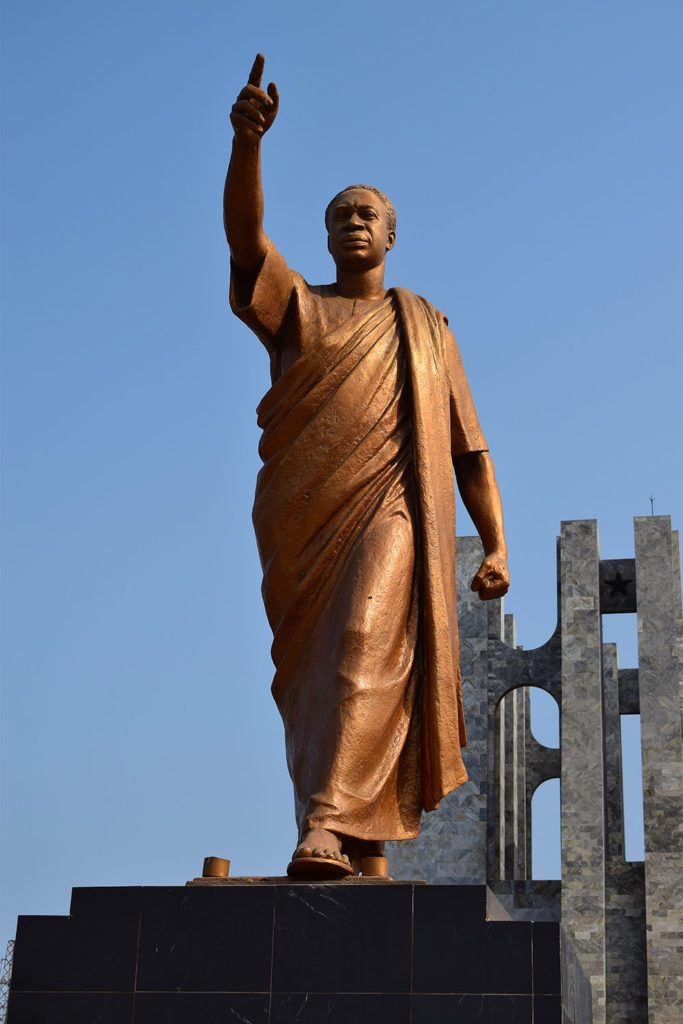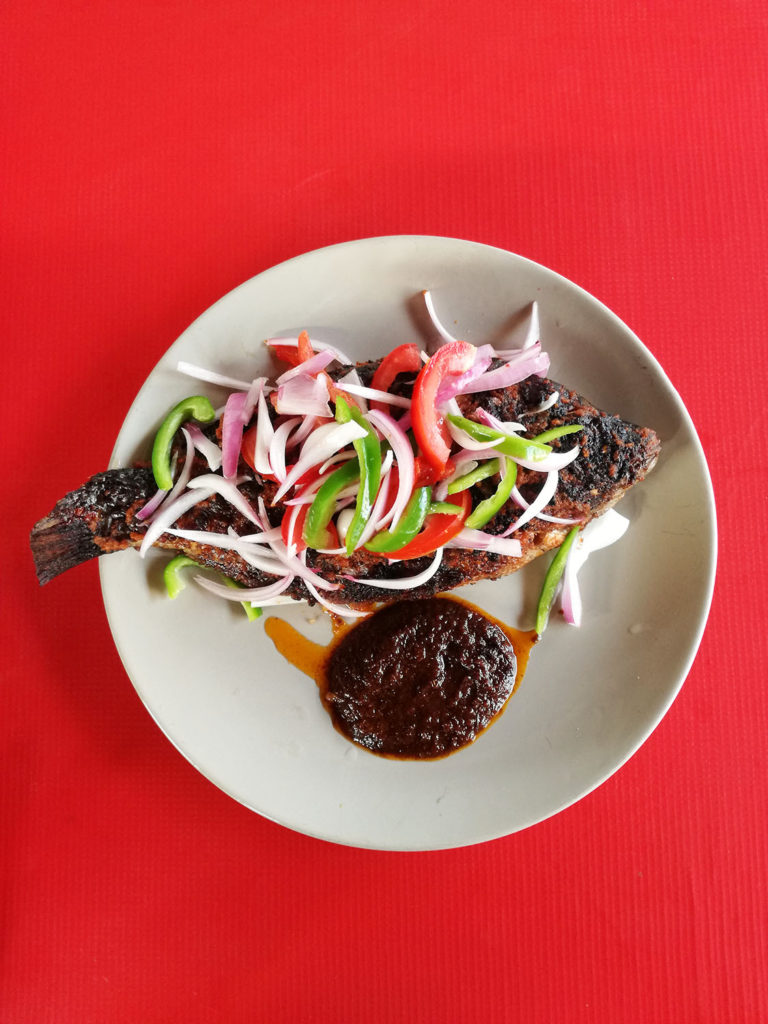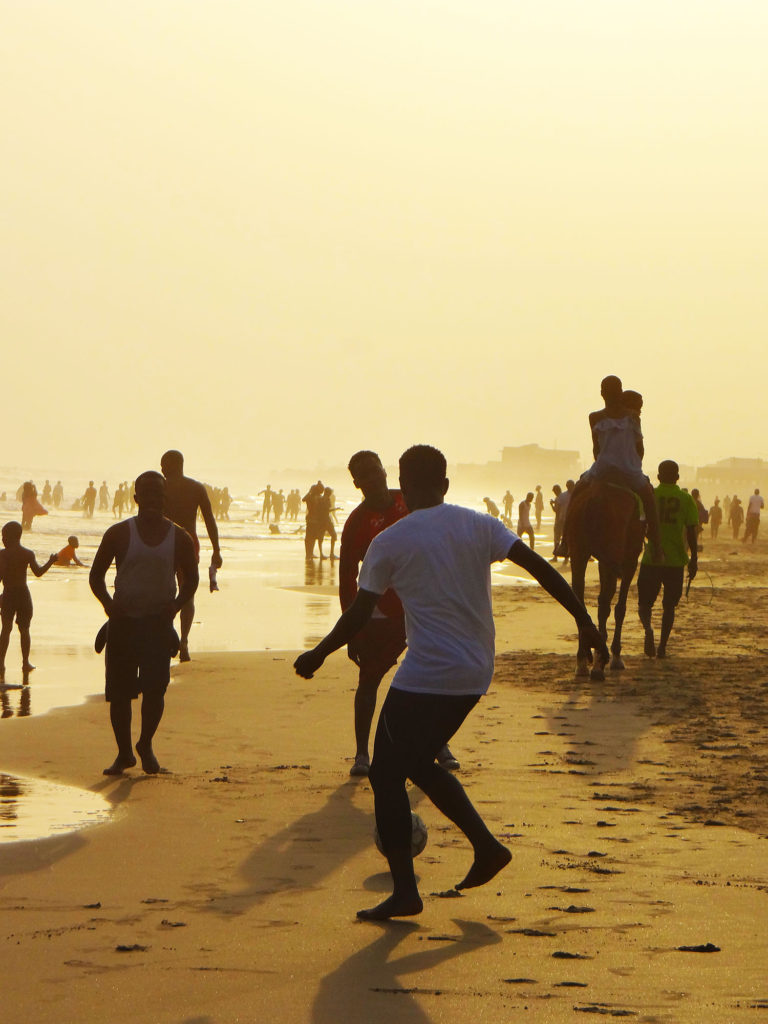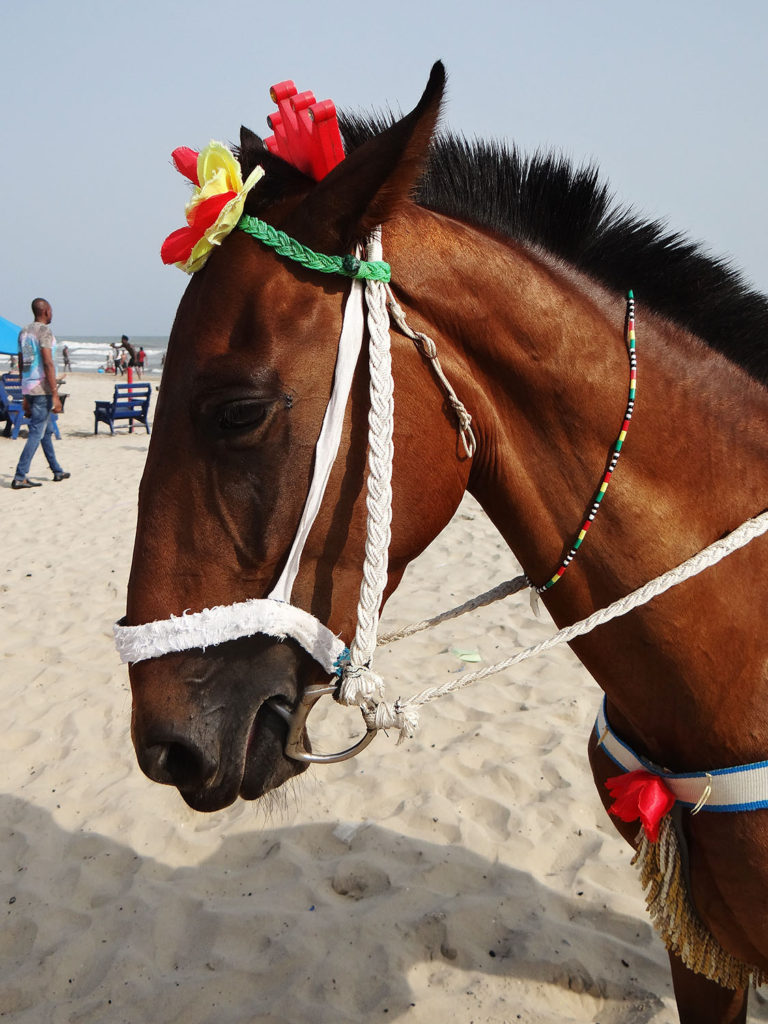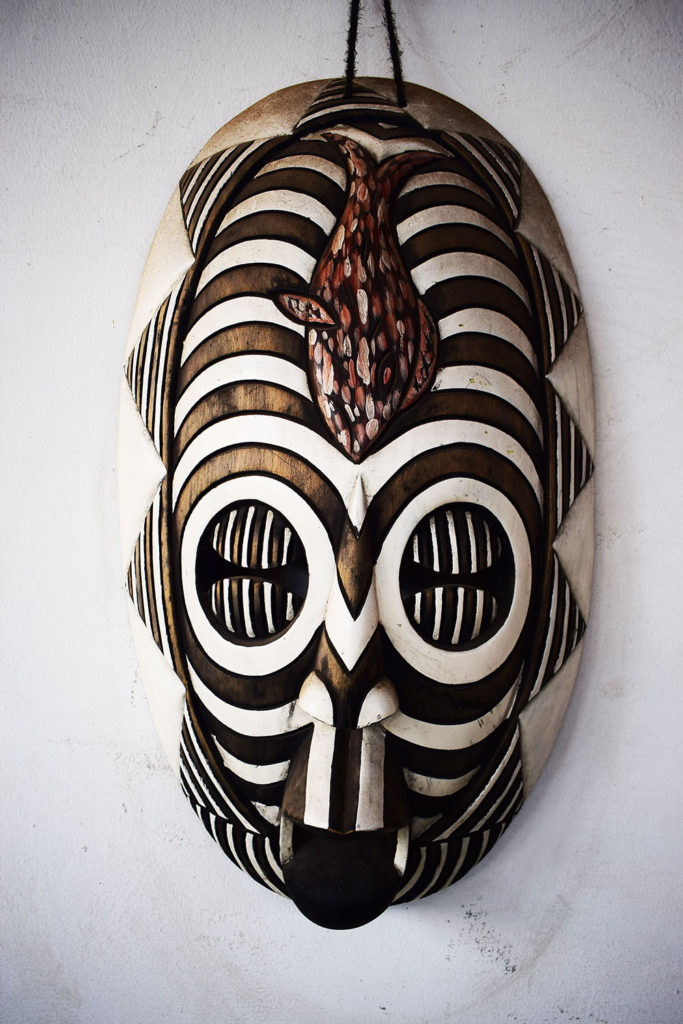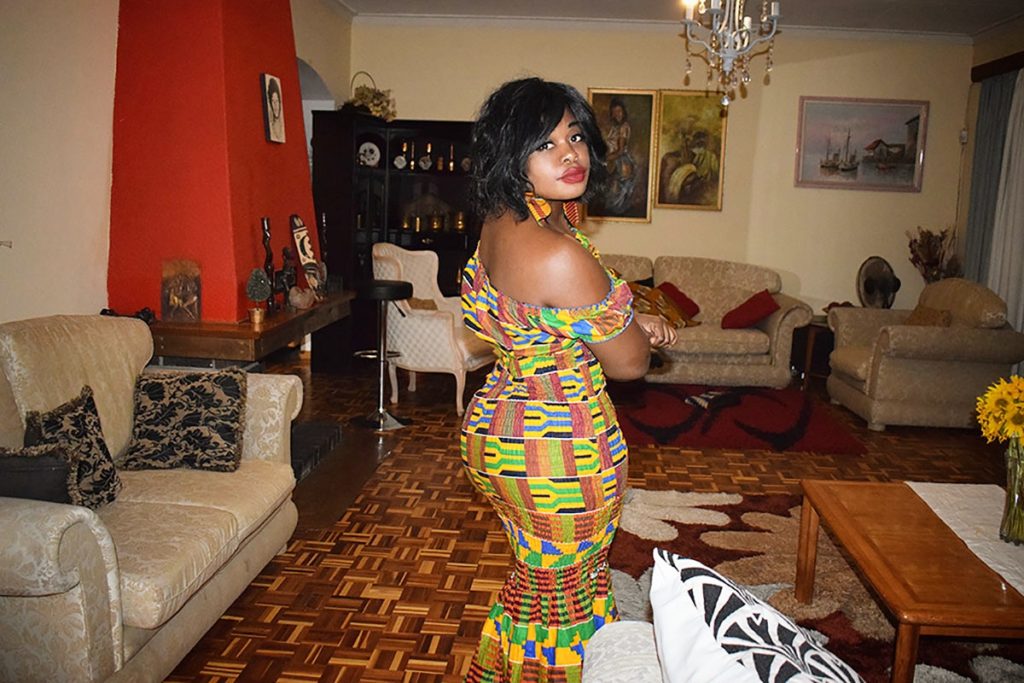 See more on my Instagram