Cape Town is the kind of place that cooks from the heart. Adding a dollop of local here and a pinch of world class there in its creation of some of the warmest, most nutritious and lingering dishes a mouth will ever know, it's no wonder they call it the mother city. 
Though Cape Town is certainly delicious all year round, it tends to show off a little in June.
Regularly inviting locals and tourists in from the cold and into the Good Food & Wine Show at the Cape Town International Convention Centre, this year the annual celebration of all that's liquor and lekker was headlined by celebrity chef Marco Pierre White flanked by SA's first Michelin starred chef Jan Hendrik van der Westhuizen of The Test Kitchen as well as MiCasa's J-Something.
Making entertaining work of lobster stock, Afroguese cuisine and expounding on the issue of food waste, the three headliners waxed culinary from the Chef's Open Theatre amidst a bustling food and wine hall.
Positively teeming with more food and wine than can reasonably be consumed during the festival's three-day schedule, the Good Food & Wine Show presented some of the best, new and artisanal wines and products from brands like High Tea Tighty with its faux diamond draped cupcakes and immaculate macrons flying off its bougie shelves as well as Arumdale Wine whose Robin Hood Legendary Wine Series charmed in monikers like Little John and Maid Marian who is "loved by all."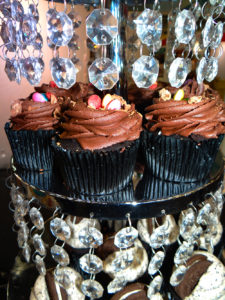 Also offering exceptional service was Vrede en Lust who emerged from the Cape Winelands to set up shop replete with Lindt and strawberry wine pairings as well as advice to drink their light pink 'Jess' for breakfast. Equally eager to leave everyone positively giddy was the understated but affable Montpellier.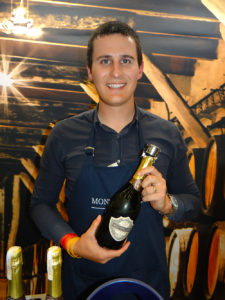 Hosted by a garrulous Luan Aucamp who presented perhaps the Shiraz of the night, Montpellier impressed but perhaps a little less than the rogue in their wine happy midst.
Though it's a scandal to say it, the stall of the night was a whisky one.
Hosting short, sweet whisky tours, history lessons, smell stations, photo booths, four free drinks and manned by a couple of great looking guys wearing top hats, waist coats and sheer charm, Johnnie Walker won the wine festival in a stall that was both educational and entertaining.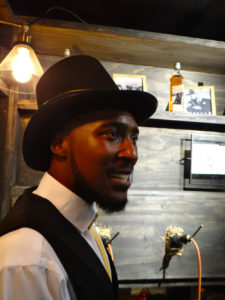 Able to elicit a "Wow!"  and the feeling of being whisked away from a booth not unlike the ones at our very own Whisky Festival and Tourism Expo, Johnnie Walker made sure that patrons didn't simply keep walking.
Though stuffing your face and making sure you leave with just enough money to Uber home after all that wine is certainly the order of the evening, beyond taking the time to linger at stalls and hear incredible brand stories, Cape Town's Good Food & Wine Show is also about food education.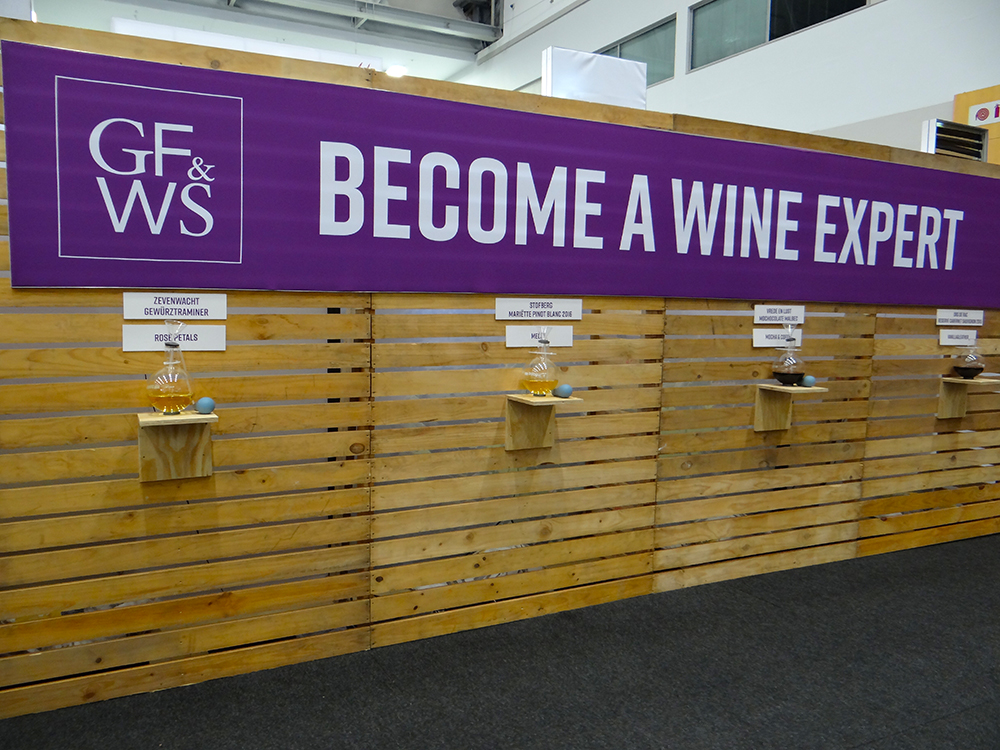 Whether you're talking to a young man selling an old woman's District Six cook book because she can't sit that long in the cold, hearing start-up stories about a formal shop that has been coming soon for the past three years, discovering the existence of Cinsault from sommelier Lloyd Jusa or simply snacking on a humble samosa, what the Good Food & Wine Show really does is inspire you to support local, follow your culinary dreams and eat better.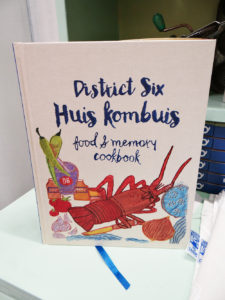 Not necessarily in terms of health, though the gluten free stores were green-coloured and there, but more directly in terms of managing food waste which Chef van der Westhuizen believes can begin with #LeftoverMondays.
Point 2 on his blog post titled 'How You Can Reduce Food Waste at Home', the celebrity chef advises we get creative and embrace the hashtag by eating, remixing or repurposing our leftovers starting, well, Monday.
"Instead of throwing the last three bananas out, make banana bread. And if you're watching your waistline, give it to someone who needs it," he says having recently wowed the Good Food & Wine Festival crowd with his ability to magic bruised fruit and stale rusks into a mouthwatering crumble.
"Another culprit in the food waste quagmire is the best before date. Treat it like a guideline, not a matter of fact. Use-by dates refer only to the quality of food – not its safety. Trust your senses – they are there for a reason. In other words, taste before you waste."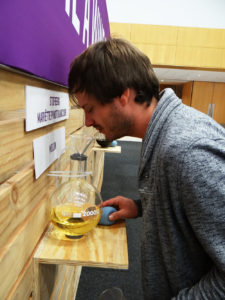 With this year's Good Food & Wine Festival held under the theme of Food Waste, all leftover food from the festival went to FoodForward SA, "an organisation that gathers edible surplus food from manufacturers, wholesalers and retailers, and redistributes it various non-profit organisations, who in turn feed it to the hungry on a daily basis."
Delicious, inspiring and with a pinch of altruism to boot, Cape Town's Good Food & Wine Festival is a must for the traveling foodie and the aspiring culinary entrepreneur.
Dig in this year for a slice of the action.