All roads lead to somewhere other than Nashville but if you get there, you're in for a treat.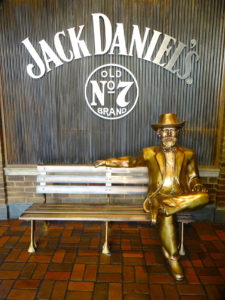 An abundance of smiles that border on the disturbing, courtesy as sweet as a GooGoo Cluster and the kind of hospitality the South is famed for served with ice tea, "hot chicken" and a shot of Jack.
The whiskey is par for the course and as integral to a visit to Nashville as is a spot of line dancing. The offbeat and elementary sort where a host teaches you the steps and everybody dances in unison, lurching mechanically to 'Cotton Eye Joe'.
Though Nashville satisfies a plethora of Southern clichés including a never-ending array of cowboy boots and hats, what really sets the capital of Tennessee apart is the music.
Blaring from assorted honky tonks (lively dives that play country music) on Broadway, celebrated at Madame Tussauds or wafting sweetly from rooftop bars, it's easy to see why they call the metropolitan "Music City". A name coined by WSM radio announcer David Cobb in 1950 echoing Nashville's love for all things country, blue grass and Americana.
The site of the USA's first FM-broadcasting license and surprisingly the place in which artists such as Elvis Presley, Ed Sheeran, Kesha and India Arie laid down some of their beloved tracks, Nashville is best known as the home of country music.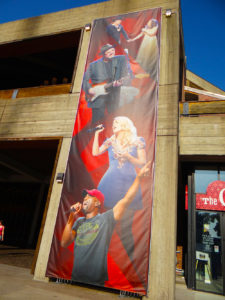 Boasting the Country Music Hall of Fame and Museum and the four-day CMA Music festival, Music City is also famed for The Grand Ole Opry. A working theatre and weekly country music stage concert founded by George D. Hay in 1925 as a one-hour barn dance on WSM.
The world's longest running radio program and currently billed as "the show that made country music famous" the Opry showcases traditional country, chart toppers, blue grass and Americana with performers such as Trace Adkins, Blake Shelton, Dolly Parton, Keith Urban and even actor Steve Martin on the banjo gracing the stage where a six-foot yellow disc of wood literally welcomes artist's into the country music circle.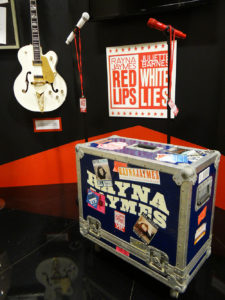 To view the legendary circle, the star walk, Miss Minnie Pearl's lucky fountain as well as a snippet of the script and first outfits worn by Hayden Panettiere in ABC's hit TV series 'Nashville,' a backstage tour is a must.
Offering an intimate glimpse into the legendary theatre lovingly rebuilt after being destroyed by a flood in 2010, the highlight of a backstage tour lies past the shiny post boxes brimming with fan mail destined for the Opry's stars.
Behold the dressing rooms.
Lavish, themed and each with a little story told by a garrulous guide, the Grand Ole Opry House's backstage tours will make a country music fan out of anyone.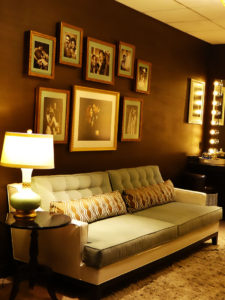 Ending in the auditorium after a look into the theatre's alcohol-free Green Room for friends and family amidst rapid fire anecdotes about Little Jimmy Dickens and Brad Paisley from within an arena that just this year honoured the late Don Williams and is set to honour country music star Troy Gentry after his fatal death in a helicopter ride last week, Opry tours are a little pricey but photographs are encouraged and scenes are novel which offers y'all a little bang for your buck.
Though Nashville has many ways to claim its moniker of Music City, perhaps most convincing is the fact that it has its own sound. The Nashville sound.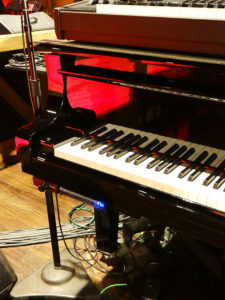 A subgenre of country music that originated in the 1950s cowboy booting the rougher sounds of honky tonk music out the door to replace it with mellifluous strings and choruses, smoother tempos and more polished background vocals.
Classic in songs like "Four Walls" by Jim Reeves and 'I Fall to Pieces" by Patsy Cline, the design of the Nashville sound was an attempt to resuscitate country sales after rock n roll came along and stole the show and is a fitting ode to a place defined by music.
As for the city itself?
Think chicken wings as big as your hand, cold beverages, hot live music stages and bachelorette parties spilling into Honky Tonk Highway.
Sound good?
Head to Nashville. Right on the Cumberland river and pretty with its pleases and thank yous.