It's just before eight on a Monday morning and there isn't a suit in sight. The sullen traffic faces inherent in the hour have been exchanged for smiling motorcycle taxi drivers whizzing towards Monkey Forest, sleepy, awe struck foreigners brisk in their beeline for Yoga Barn and an assortment of dutiful hawkers offering bright Canang sari as a symbol of gratitude to the gods.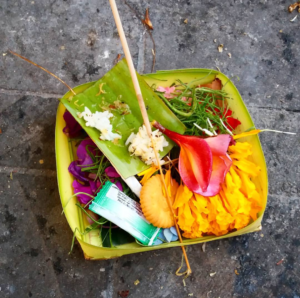 For all the activity, Ubud rarely escalates above a hush.
Noise restrictions temper daily Balinese dance performances and Bob Marley-loving live bands a little after 11h00 and the loudest sound you'll hear all day is a short, sharp whistle sporadically ripping through muted hours as hotel guards usher tourists across the street.
The tourists scrambling past hotel guards and navigating what sometimes passes for sidewalk come from everywhere.
They set out from home to the verdant upland rice paddies of Bali leaving behind smirks citing 'Eat, Pray, Love' (2010) to do the very thing.
Eat babi guling, spicy rendang, crispy duck, grilled ikan and eye watering sambal in unpretentious warungs scattered around town or indulge in the often organic best of both worlds in eateries like Indochine, Manisan, Gelato Secrets, Kafe, Habitat and Café du Monyet.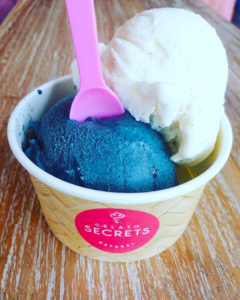 Pray in large stone temples or in front of Ubud's many shrines long after the palm leaf baskets of flowers, incense, sweets and a little money is laid gently on the ground, both locals and tourists will step gingerly around for the remainder of the day.
And love. Though mostly in terms of learning to love themselves.
For this some will seek spiritual healers and wise ones. Balinese udeng wearing old men who beckon from within doorways who may soothe your soul or lift your spirit. Others will simply immerse themselves in yoga at one of the various studios the town has to offer in-between solitude, sunning and meditation.
Surrounded by bright green rice paddies, focused on food, yoga and meditation, it comes as no surprise that Ubud is also famed for its art and crafts.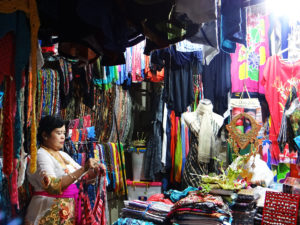 Solitary and centering pursuits sold from roadside stalls, out of various galleries and retrospective in the sprawling Agung Rai Museum of Art and the eccentricity of the Blanco Renaissance Museum.
Amidst all this they are the wellness centres and spas.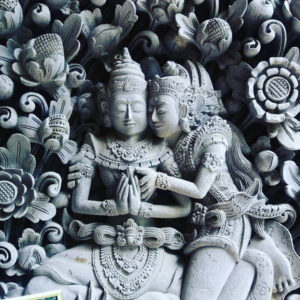 Many introduced every time you walk by in smiling queries of "Massage?" as pamphlets are pressed insistently into palms, others down little roads facing newly sprouting rice fields as in the serenity of Kayma and still more housed in luxurious hotels and sold as cleanses, detoxes and retreats.
To experience it all, the living is easy.
From authentic Balinese homestays to more western style and budget lodging such as Evitel Resort, Ubud has accommodation for every pocket radiating from its centre around the bustling art market and outwards encompassing its 14 villages.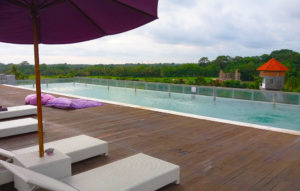 Quaint, quiet and entirely obsessed with Monkey Forest where a kingdom of mischievous long-tailed macaques pose for pictures and portraits at the end of one of the town's three main streets, Ubud exists as an antidote to much that occasions vacation.
The stifling suits that don't have a patch on the colourful batiks that ripple in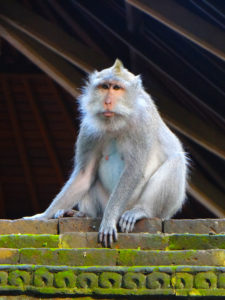 the air as locals rush by on scooters, the fast bland food the town jettisons for fresh, affordable explorations of authentic Indonesian flavours and spices and the personal and spiritual neglect this hub of serenity irons out in gentle yogic movements and meditation in-between decadent beauty and healing journeys.
An escape and an adventure set largely in the unchartered waters of the soul, Ubud is where travelers go to discover Bali beyond the ocean.  To indulge in song and delight in dance in this enchanting ode to tranquility.