If you're a local seafood lover, you know that Fishmongers was the truth.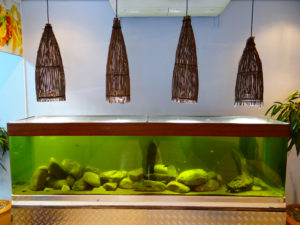 You also know how deafening the screams of horror can be when a city's ceviche enthusiasts hear that their supplier has gone fishing. Forever.
Though tinnitus is a real and serious affliction, through the ringing in your ears, hear this:
They're back!
Not with tables or chairs or even the moniker we came to know and love, but simply, deliciously and trading under the name of its parent company SeaSource.
Mostly in the business of selling fresh fish with a little reviving of consumer dreams on the side, SeaSource busies itself selling oysters, sushi, fish and chips, poke, rosti and sizzling prawns while I impale oysters a little bit smaller than my palm.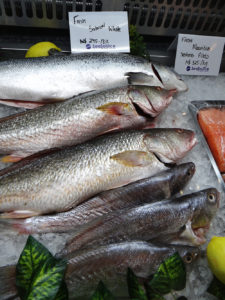 Though I walk in drunk on the news of their return, most people call in, place their order and pick it up a little while later instead of standing around the counter eating seafood out of polystyrene.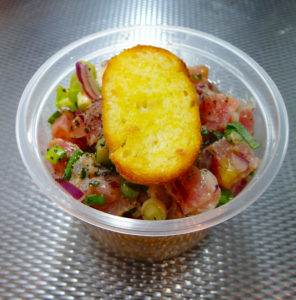 Kakunandunda Kambatuku or Tuku for short doesn't mind because he remembers my vibes from the old joint and greets me by name.
Since the last time he said it, he's become the retail manager and trained female sushi chef Uaetuoo Uariuavi in the fine art of prawn tempura rolls which I tear into with satisfaction at home.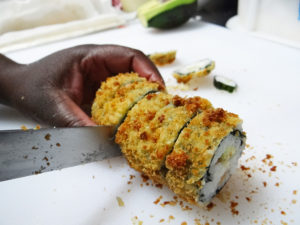 Warm and welcome, SeaSource continues to receive their fish fresh twice a week (Wednesday and Friday) with their Mauritian sea bass and Norwegian salmon arriving fresh from its country of origin.
Selling pre-seasoned fish from The Fish Deli, fresh mussels and oyster as well as gravlax, roll mops, tuna steaks and more, SeaSource also offers fish soup with a little recipe from Tuku.
Describing the soup as more of a stock, Tuku's recipe requires you simply "add a piece of Kingklip, some prawn meat, red onions and a pinch of paprika with some salt and pepper to taste" before topping the soup with chives and slurping it up with some buttery toast.
Not a restaurant but certainly open for takeaways with its large outside area positively haunted by the ghost of Fishmongers past, Tuku advises we order to go…and watch the space.