New York is a everything you've ever dreamed it would be but those dreams definitely don't come cheap. If you're a first timer trying to live your best Carrie Bradshaw life, try these tips to get the largest possible bite out of the Big Apple.
Buy A MetroCard
New York is a walking city but your feet will thank you for buying a MetroCard. 7-Day and 30-Day unlimited ride passes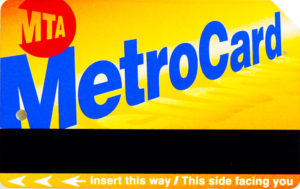 are sold from automated kiosks in the subway station and you can view maps of the line on the platforms and train. One of the cheapest ways to get around the city, the subway is New York as the locals live it and a place to see class and culture collide. Beat the traffic, hear subway saxophonists and reach peak NYC by running for and missing your train.
Pool Your Uber
If it's late at night and you're drunk enough to throw your budget to the wind and call Uber, why not pool? A car pool for Uber users that significantly decreases the cost of a ride, uberPOOL matches you with ride seekers heading the same way so you can split the bill. Request uberPOOL on your app when organizing a ride, meet your driver at the pick-up spot, say hallo to your new friend in the back seat and leave some money in your bank for brunch.
Use Yelp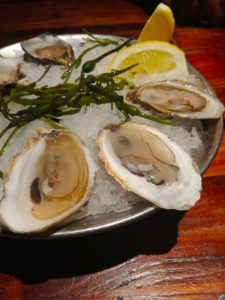 They say you could eat at a different New York eatery every day for the rest of your life and you still wouldn't get to the end what's on offer. With so many great eating places to choose from, unless you have something specific in mind, proximity is your friend.
To find out what's hot and happening in your vicinity, try Yelp. A mobile application that uses your location to clue you up on the best bars, hairdressers, coffee shops, clubs, restaurants, etc. as reviewed and star rated by its users. Download this app to experience the best of a city with more options than you will know what to do with.
Find the Happy Hours
 New York is one of the most expensive cities in the world for people who live there and is doubly brutal for those visiting from countries with a weaker currency. To stretch your dollar but still have a good social time make a beeline for happy hours.
With myriad bars and restaurants offering discounts on beers, cocktails and even food during special hours ranging from 16h00 – 20h00, happy hours will save your pocket and the night. Try Mermaid Oyster Bar in Greenwich Village's happy hour for som
e killer clam chowder, dollar oysters and to have a red plastic fish tell you your fortune.