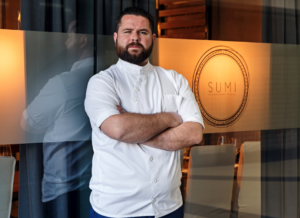 SUMI is the kind of spot you see the President strolling out of during its second week.
Walking tall under the tasteful Hoi P'loy lighting, past the immaculate windows overlooking Independence Avenue, flanked by the First Lady pitch perfect in lime green and inching right up to thank Chef Christopher Will who jokingly wipes away an invisible bead of sweat when the president has left. Suit straight, bodyguards in tow and just one more patron who has believed the hype.
The unprecedented social media storm that has Windhoekers posting SUMI's bright red bags of Sake Soda with a laugh, debating how best to sell the organs required to afford to dine their exclusively while wondering what we did to deserve what may very well be the best restaurant in the city.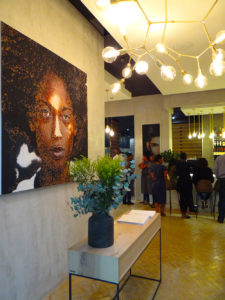 President Hage Geingob is living his best life there on a Monday and by the time I forget to stand when he walks by, I've been there twice.
Once for a mean citrus martini and the most succulent cuts of yellowfin tuna sashimi and the Friday before where I find the place buzzing with great beats, fawning wait staff and turning people away in droves.
The best thing about SUMI's open-plan, well lit, wall-to-wall window aesthetic? You get to wave at your friends who neglected to make reservations on the street.
This after you've been greeted by name by Aretha or Lydia at the door, been escorted to your table, had your chair pulled out, washed up with a wet terry cloth towel and settled into SUMI's elegant, minimalist interior dotted with mesmerizing portraits by Martin Bosman while sipping on one of three of their delicious magnum carafe sharing cocktails.
The sharing is part of the whole deal.
Based on the Japanese izakaya culture where tapas style food is meant to be shared at a drinking establishment amongst friends as it arrives, SUMI marries this social tradition with its take on Contemporary Japanese robata cuisine in a singular dining experience.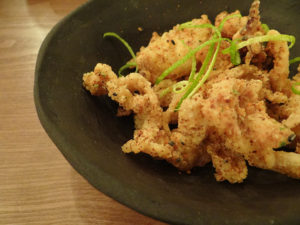 Crafting everything from the restaurant's signature plate installation to its interior designed for maximum light and flow around the central exposed kitchen and wrap-around robata chef's table, Chef Will presents SUMI as a dream come true.
Having worked at two Michelin star restaurants and in top tier kitchens all over the world, Chef Will alongside his partners collectively known as Made & Co (Krisjans and Happy Me) see SUMI as Namibia as Namibians have never experienced it before.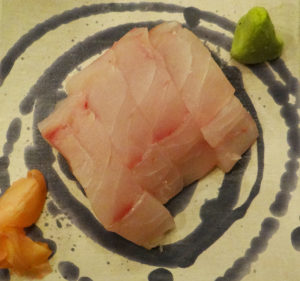 From its export grade Namibian beef to its lumpwood acacia charcoal, uniforms designed by My Republik and sake pots by local potter Deborah McCarthy, SUMI may look like Melville, Japan or somewhere else but the truth is it's simply Namibia at its finest.
 "I strongly believe that myself and my incredible, hardworking on-site team are pioneers," says Chef Will. "Sumi is something that's never been done in this country before. It's a first for everything. The first of its kind and the first at this level of service. Sumi is about elegance and charcoal; all the action, flavour and smoke of robata.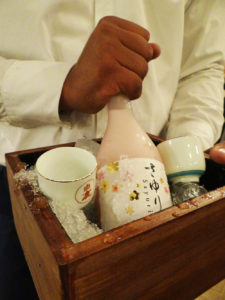 It's about bringing the centre of the city to life in a way that has been missing."
Currently teasing SUMI Sunday Sessions, a sophisticated brunch with wine on tap and a social lunch with house on the decks coming soon, it's clear that this is just the superb beginning of what has already been garnering rave reviews.
As for my sisters, TJ, Marcel and I celebrating Mel's birthday there last Friday night?
We order Patron XO Café by the barrel.  We dabble in SUMI's selection of sakes courtesy of Adam who beguiles at the bar and Simpson who tempts from right beside our table and we order seabass sashimi, crispy fried squid with green chili and lime as well as  a helping of Sumi Robata Signatures including the sweet soy beef fillet with garlic and chili flakes and a 400g lamb rack chop with mint, chili, black garlic and miso.
Everything is excellent, cooked sous vide and finished fabulously on the fire.
So we drink, we share, we laugh, we have the most upbeat, sophisticated and sexy night we have ever had in the city. We get the bill, we wince a little but it's worth it.
Just ask the president.